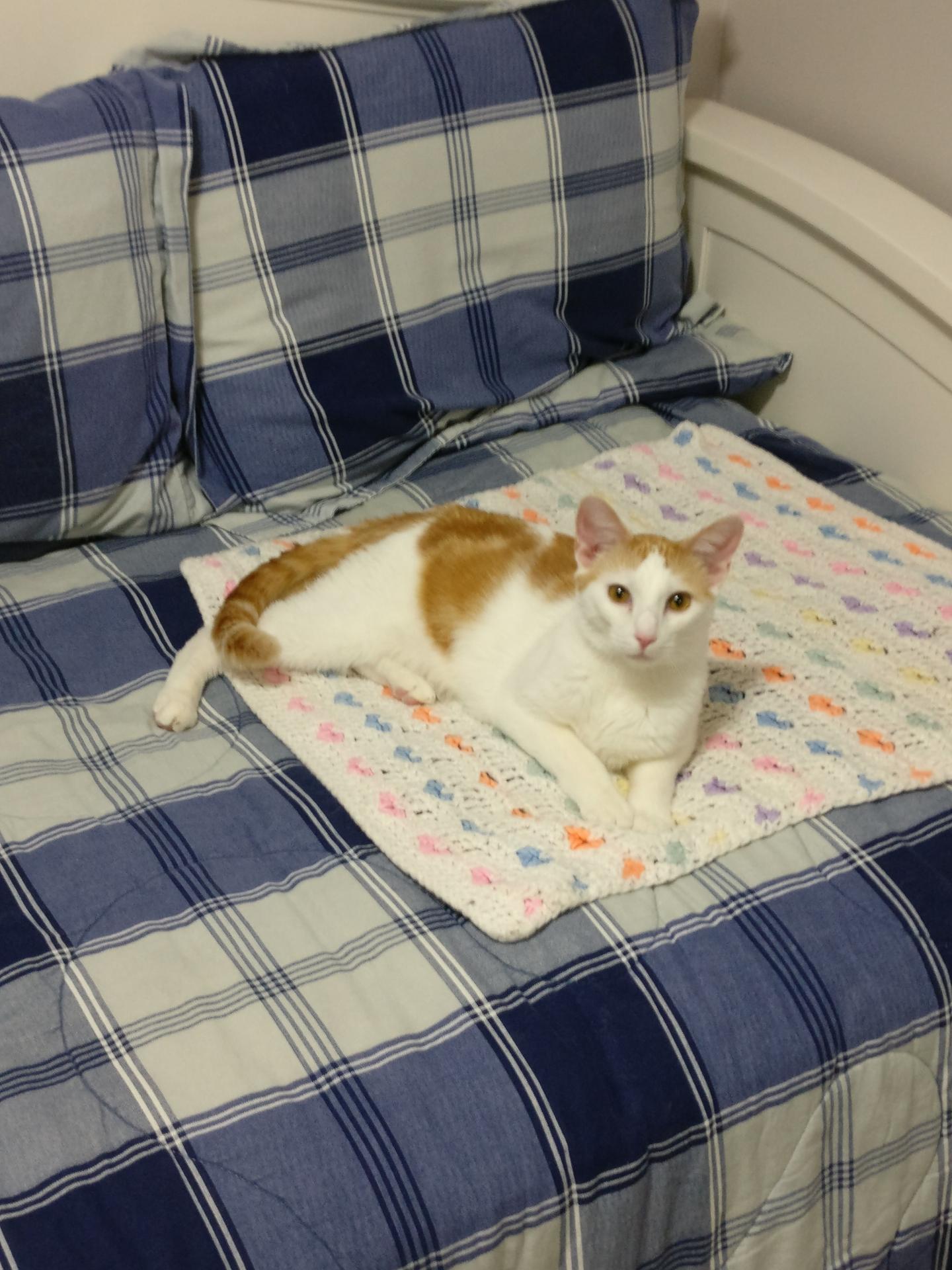 Our family welcomed a new cat last week. He's about a year old. We adopted him from Humane Animal Rescue last Thursday and he's been adjusting to his new home ever since. The child named him Peaches, which is about as apt a name as I can think of.
He's still in quarantine for now but he's briefly met the older cat a few times and they seem to be on amicable terms. We'll see what happens when he has the run of the house.

He needs some pettin' and lovin' on his head by ssweeny.net is licensed under a Creative Commons Attribution 4.0 International License.